Arrow Parades Trucks for Three Year Old
Kamden Park, 2, has spent his summer riding his bike, jumping on his trampoline and swimming. His very favorite days, however, are the two times a week that Arrow Sanitary driver, Mark McKenzie comes by to pick up his family's yard debris in Southeast Portland.
Whenever Mark rolls up to Kamden's house, Kamden comes running out to watch his buddy run the arm on his trash truck. As you might imagine, Mark looks forward to these trash pick-ups as much as little Kamden.
When Arrow Sanitary's team found out that Kamden's third birthday was coming up they decided to do something a little special for the very big fan. Click here to view the KOIN video story.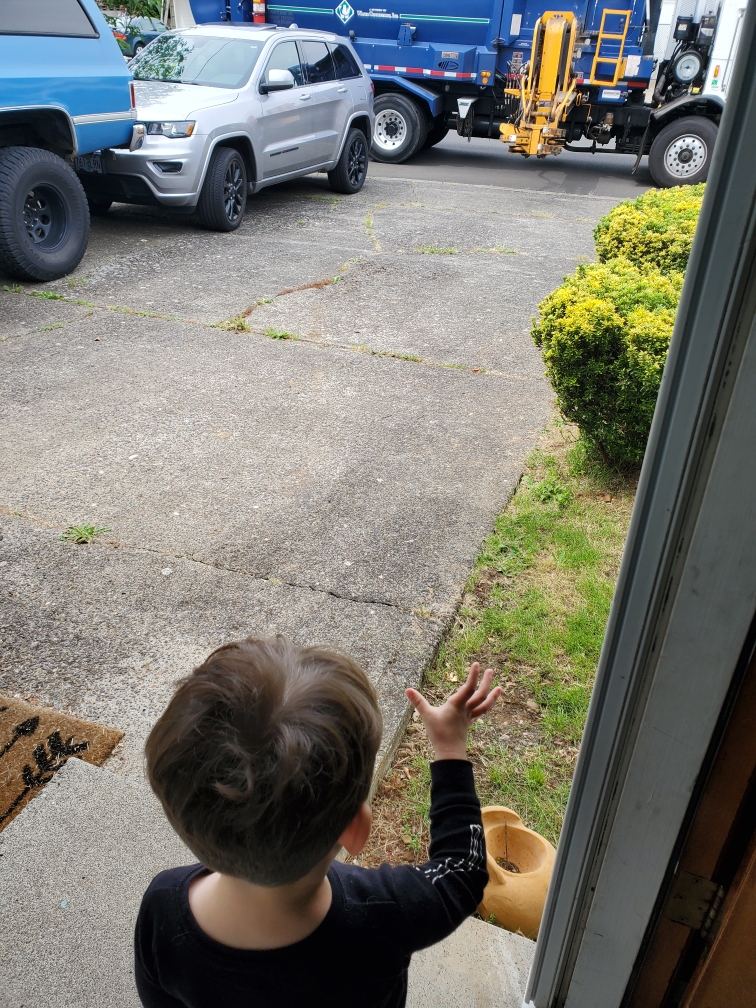 "Kamden's mother reached out a few months ago, thanking us and letting us know how much Kamden looks forward to Mark's pickups. Through that correspondence, we found out his birthday was in August, so we decided to get about a half dozen trucks together to throw the little guy a birthday parade," said Josh Brown, District Manager at Arrow Sanitary Service.
"We feel like we could all use a little bit of happy news right now. This will also continue to brighten the spirits of our drivers who, as essential workers, have been working nonstop during this pandemic."
---
Last Modified:
---
Categories