Arrow Sanitary Named Top Workplace
This weekend, readers of The Oregonian opened up their paper to find an insert with this year's winners of the Top Workplaces in the state of Oregon. Among them - and the only garbage company in the state to win - was Arrow Sanitary Service. A Waste Connections company, Arrow Sanitary has been serving the Portland-metro area since 1956.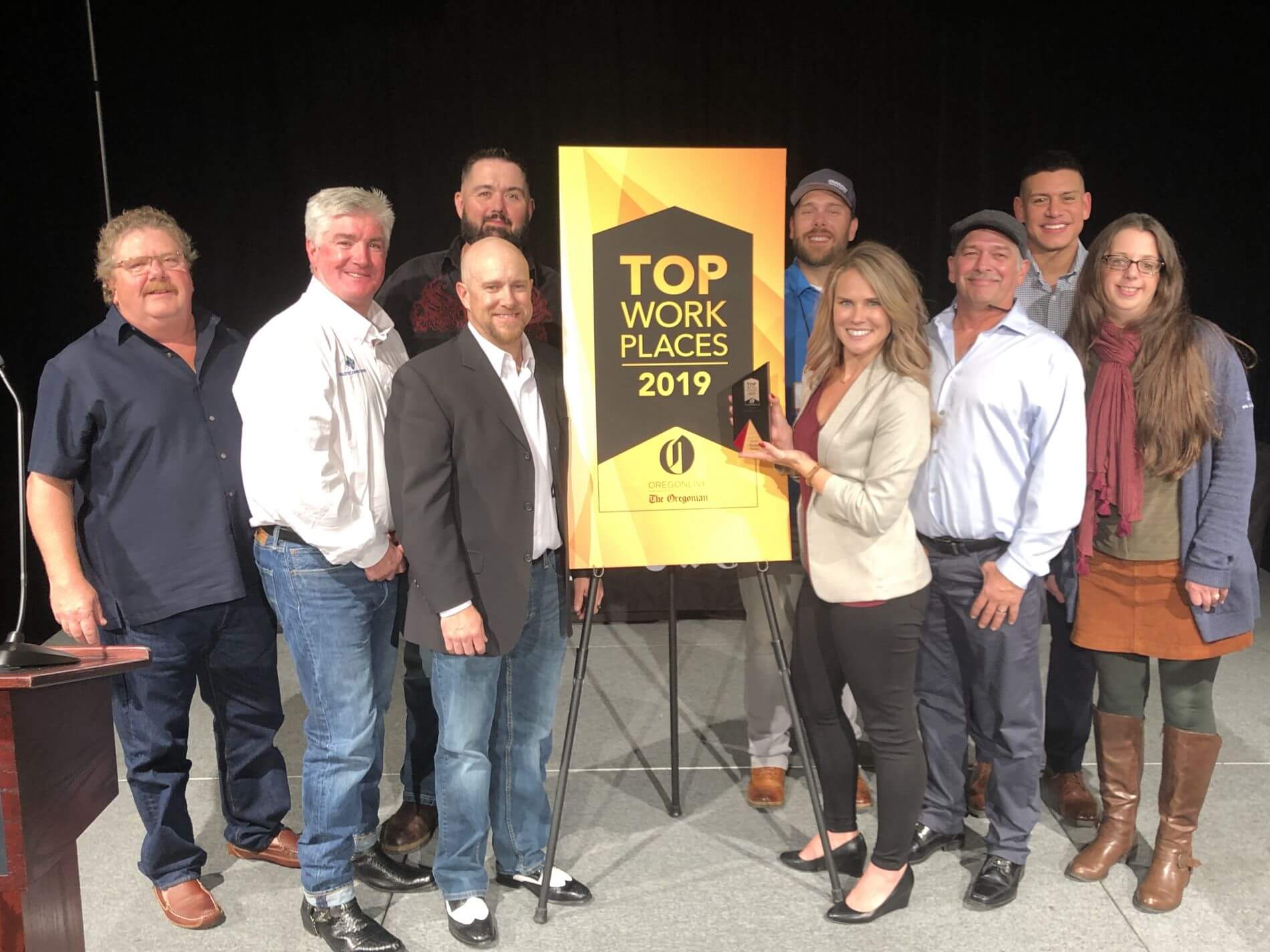 While its management team was humbled to receive the news, it was not a big surprise that Arrow Sanitary employees voted the company into the top spot. "One-hundred-percent of our culture comes back to putting our employees first and taking care of them, even before we take care of our customers," said Josh Brown, District Manager at Arrow Sanitary Service. "That's because, without happy employees, we don't have happy customers."
Brown and a half dozen employees from Arrow Sanitary attended the Awards ceremony at Portland's Marriott Downtown Waterfront on September 25, to accept the award on behalf of the company. In order to be appreciated by its employees, and employer must have a few things straight. It has to offer desirable wages and benefits, pave a path towards a fruitful future for its employees, and to be respected as a leader in its industry and community.
With more than 60 years of experience in waste management, Arrow Sanitary Service has formed a culture that reflects its main goal for its employees – for each of them to return safely to their homes and families after every workday.
Safety First
"Safety has always been our number one focus and value, more so than any other company in the sector," said Brown. "We are industry-leading in all safety metrics, and that is largely because if we see something unsafe, we, as a team, say so."
Its impressive safety culture was highlighted when Bill White, its veteran driver of more than 30 years who has never had a single incident, was presented this year with the National Residential Driver of the Year award in 2019 by the National Waste and Recycling Association (NWRA).
"Without our people being safe, the rest of our business doesn't function. If our drivers don't go home safely, our company isn't successful," said Brown. "We talk about safety daily and have many tools and investments in place that support that value."
Work Hard, Play Harder
Another characteristic that makes Arrow Sanitary Service a top workplace is its commitment to providing employees with the opportunity to be a part of a fun and rewarding environment. That includes initiatives such as monthly catered lunches or barbecues, a summer picnic, and an annual company golf tournament, where employees' family members are encouraged to attend.
"We all work very hard but have a fun time doing it," said Brown. "We are always looking for ways to make this a fun work environment, even if our employees are here at midnight or 4 AM to pick up garbage."
---
Last Modified:
---
Categories