News
Service Update - September 15, 2020
This Arrow Sanitary Service update covers:
City of Portland Residential Collection
City of Gresham Residential Collection
Clackamas County / City of Estacada Residential Collection
---
Arrow Parades Trucks for Three Year Old
Kamden Park, 2, has spent his summer riding his bike, jumping on his trampoline and swimming. His very favorite days, however, are the two times a week that Arrow Sanitary driver, Mark McKenzie comes by to pick up his family's yard debris in Southeast Portland.
---
Portland Metro Drop Box Special
Right now,
Portland Metro
residents can save time, and money by renting a temporary Drop Box dumpster Arrow Sanitary Service. Drop Boxes, also known as roll off dumpsters, help to keep a worksite cleaner and safer for projects like:
Basement and garage cleanouts
Home remodeling
Landscaping
Moving
---
Safety-Focused Arrow Sanitary on the Front Lines
Often overlooked as public responders: Garbage collectors are key part of public safety during COVID-19 pandemic.
---
Safety is our Number One Operating Value
Our number one value at Arrow Sanitary Service is the safety of our employees, our customers, and the communities we serve.
We are closely monitoring the current situation and are following guidance from the CDC, WHO, and our state and local public health officials. We recognize that the Coronavirus (COVID-19) outbreak has tremendous unknowns and could cause unanticipated service delays, service interruptions, or unusually high call volumes.
---
Inclement Weather Information
Arrow Sanitary Service would like to say how grateful we are to serve you. Our #1 core value is safety. We strive to assure complete safety of our employees, customers and the public in all our operations.
To meet these expectations, our drivers and managers are trained on multiple safety techniques and do have to occasionally make the hard decision to be unable to service areas due to inclement weather (which includes snow, ice, freezing rain, rain, mud, high winds, hail or extreme cold).
---
Arrow Sanitary Named Top Workplace
This weekend, readers of The Oregonian opened up their paper to find an insert with this year's winners of the Top Workplaces in the state of Oregon. Among them - and the only garbage company in the state to win - was Arrow Sanitary Service. A Waste Connections company, Arrow Sanitary has been serving the Portland-metro area since 1956.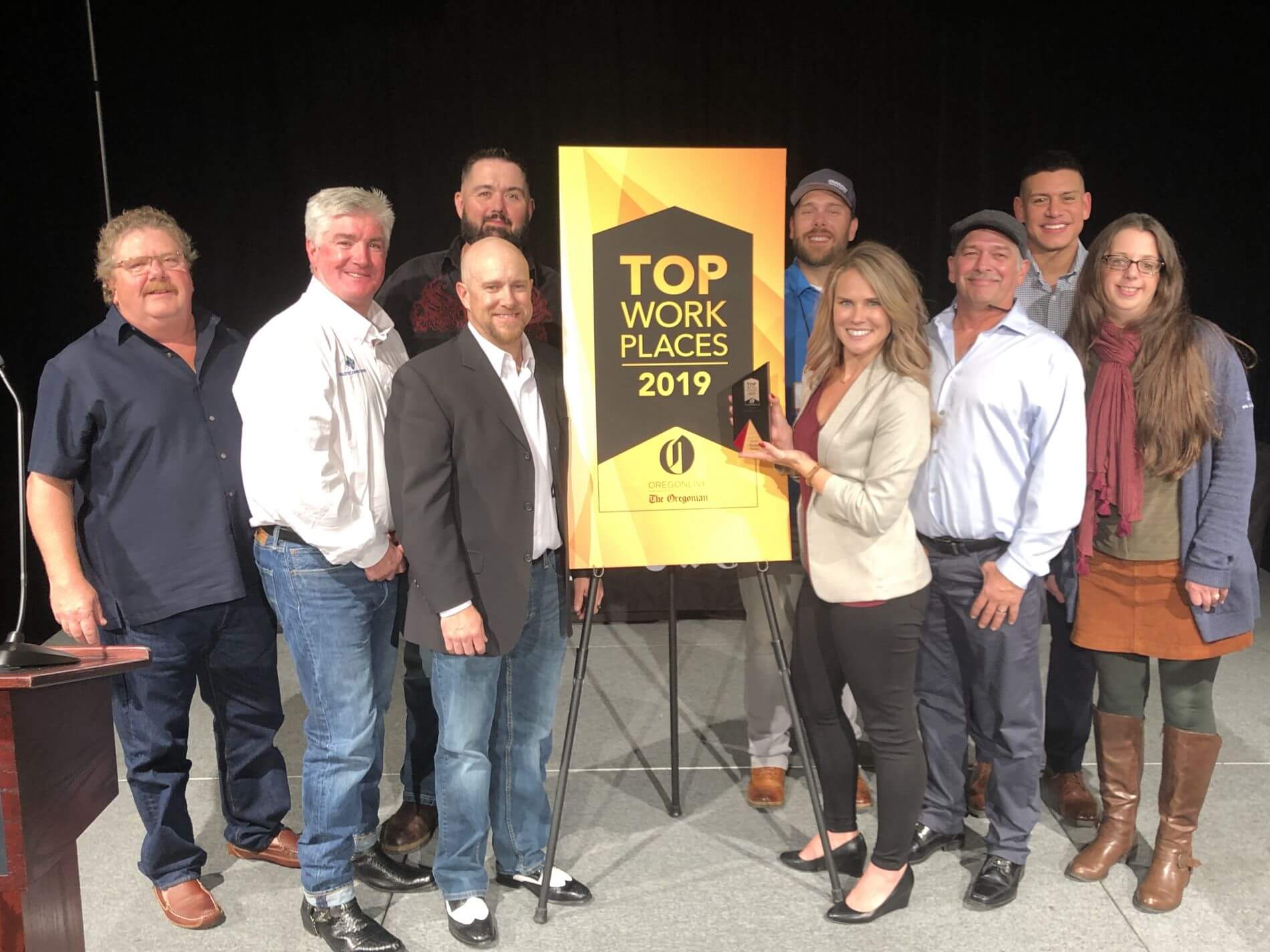 ---
Arrow Driver Wins Top National Honor
On May 7, 2019, garbage truck driver, Bill White was presented the National Residential Driver of the Year Award by the National Waste and Recycling Association (NWRA) in Las Vegas, Nevada. White started working for what is now Portland-based Arrow Sanitary Service in 1987 and has driven for this company, without a single incident, ever since.
---
---
Categories