Arrow Sanitary Schedule
Residential Pickup Schedule|Holiday Schedule
On the Schedule page, residential customers can look up their collection schedule by address, and all customers can view our truck and office Holiday Schedules.
Residential Pickup Schedule
Arrow Sanitary Service now offers two useful online tools and an app to download for residential customers.
My Schedule – Enter your address and view your normal and holiday collection schedule.
Waste Wizard – Look up items to make sure they are accepted in a given residential container.
To keep us all safe and to preserve the value of recyclables, please only placed approved items in your residential containers.
Arrow Sanitary Service App
Click either the Google Play button or the App Store button above to download the WasteConnect app. The free app makes it easy for Arrow Sanitary residential customers to access their normal and holiday collection schedule, set up reminders, pay their bill and look up what items are accepted in their residential carts.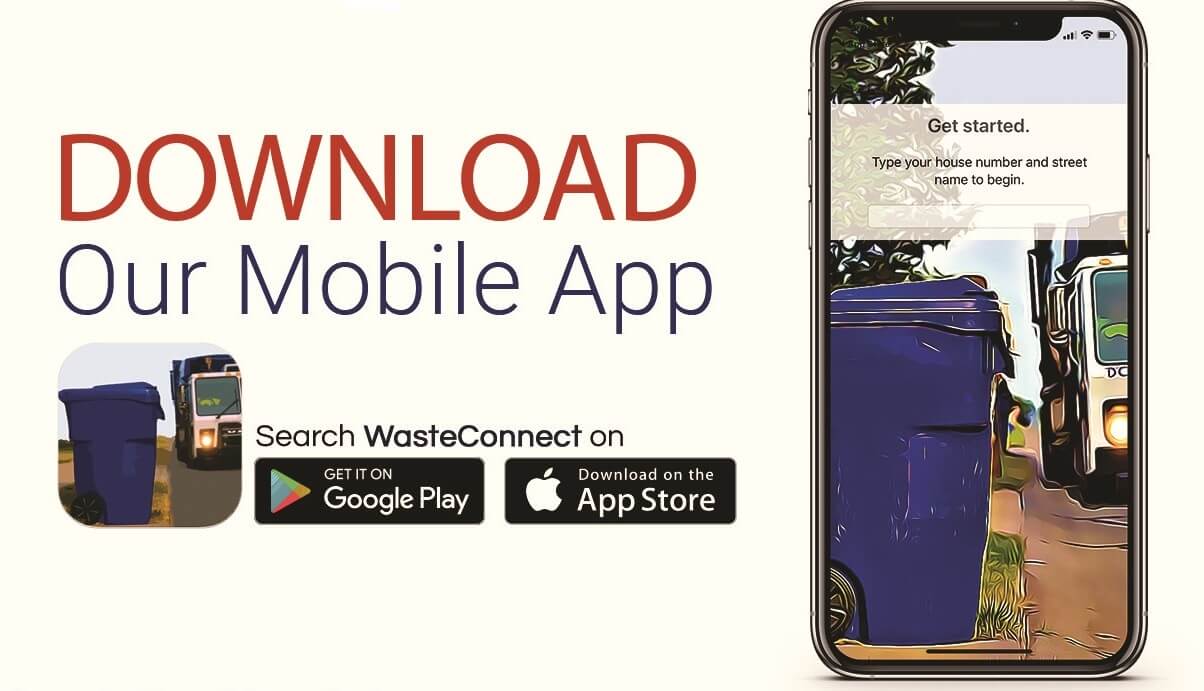 App Features
View normal and holiday pickup schedule
Set up collection day reminders
Look up what items can go into residential containers
Pay Bill
Reach customer service, upload photos
Be the first to learn about new app functions
Holiday Schedule
Please read below to learn our truck and office schedules for a given holiday. Residential customers can use the app or use the My Schedule to view if or how a holiday will impact their collection schedule.
| Holiday | Date | Day | Trucks | Office |
| --- | --- | --- | --- | --- |
| New Year's Day | Jan 01, 2020 | Wed | Closed | Closed |
| Memorial Day | May 25, 2020 | Mon | Operate | Closed |
| Independence Day | Jul 04, 2020 | Sat | Operate | Closed |
| Labor Day | Sep 07, 2020 | Mon | Operate | Closed |
| Thanksgiving Day | Nov 26, 2020 | Thu | Operate | Closed |
| Christmas Day | Dec 25, 2020 | Fri | Closed | Closed |